News & events
HanelPT-12th Anniversary - Passion - Creativity
17/05/2019 | 08:24
Hanel Production and Import-Export Joint Stock Company (Hanel PT) went through 12 years of ups and downs of construction and development. Hanel PT has become one of the leading enterprises in the field of assembly and import, export electronic components used for automotive equipment, office equipment, security equipment and manufacturing agriculture machinery.
On May 16, 2019, Hanel PT celebrated the 12th anniversary with the theme of Passion & Creativity at Muong Thanh Luxury Bac Ninh Hotel in Bac Ninh City. The program was attended by the Board of Directors - Director Ms. Tran Thu Trang, Deputy Director Mr. Nguyen Trong Ninh, Technical Director Mr. Nguyen Trieu Phong, Mr. Nakagawa - expert from partner company (NGK Spark Plug) and all department managers and employees in the company.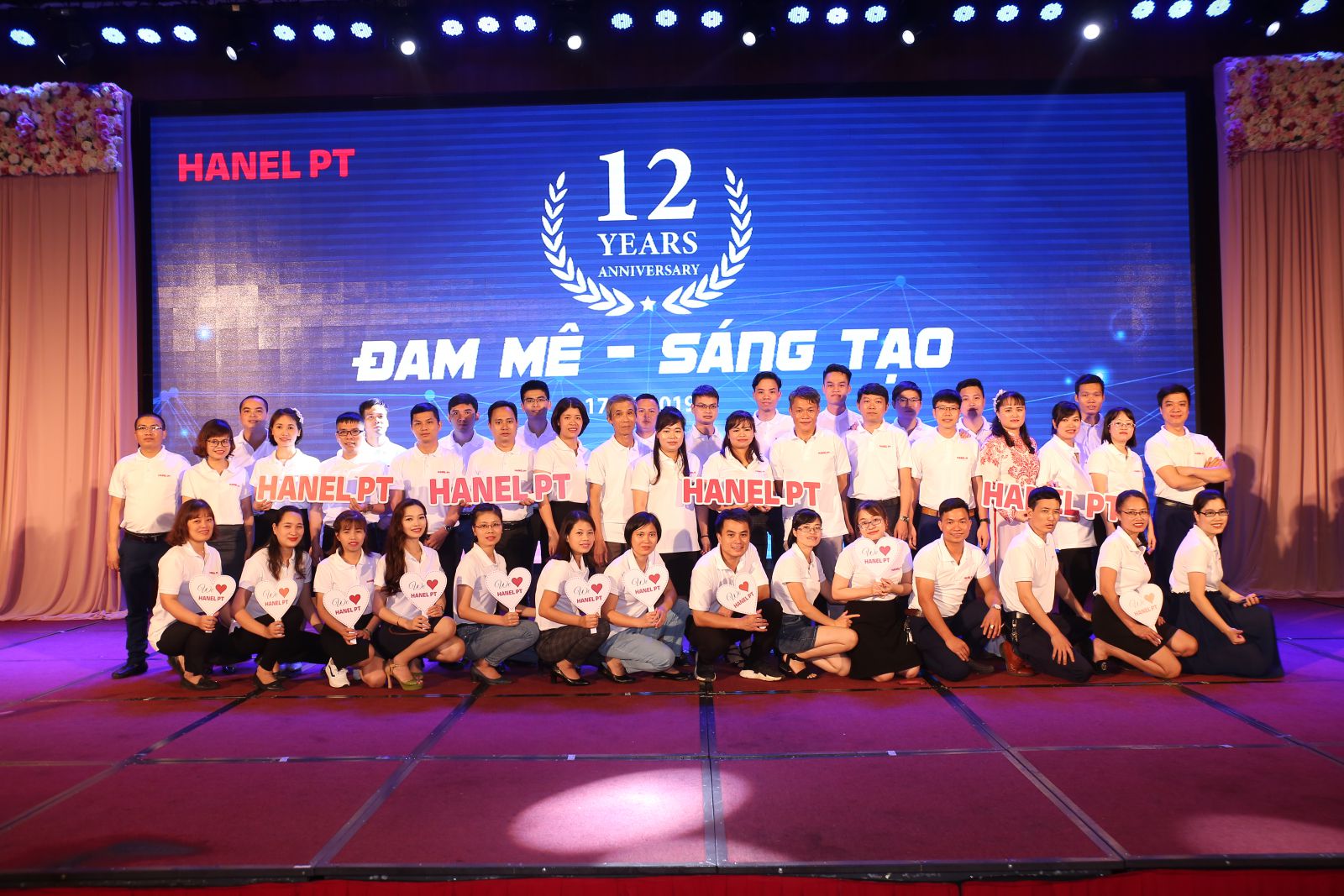 At the beginning of program, Director Ms. Tran Thu Trang made an impressive opening speech to look back on the past of Hanel PT with the great contribution of each employee and send her deep gratitude to all the department managers, staffs and employees as well as partner companies who have always trusted and attached to Hanel PT.
Representing all employees of Hanel PT, Mr. Tran Ngoc Quang gave flowers to the Director and sent her most sincere feelings, thank her for stepping Hanel PT ship for the past 12 years.
The most important part of the program is Hanel PT's 12-year birthday party along with birthday of employees in May. The board of leaders, department managers and guests came to the stage to join in lively atmosphere of the song "Khuc hat mung sinh nhat", clap hands, blow candles and share joys with memories.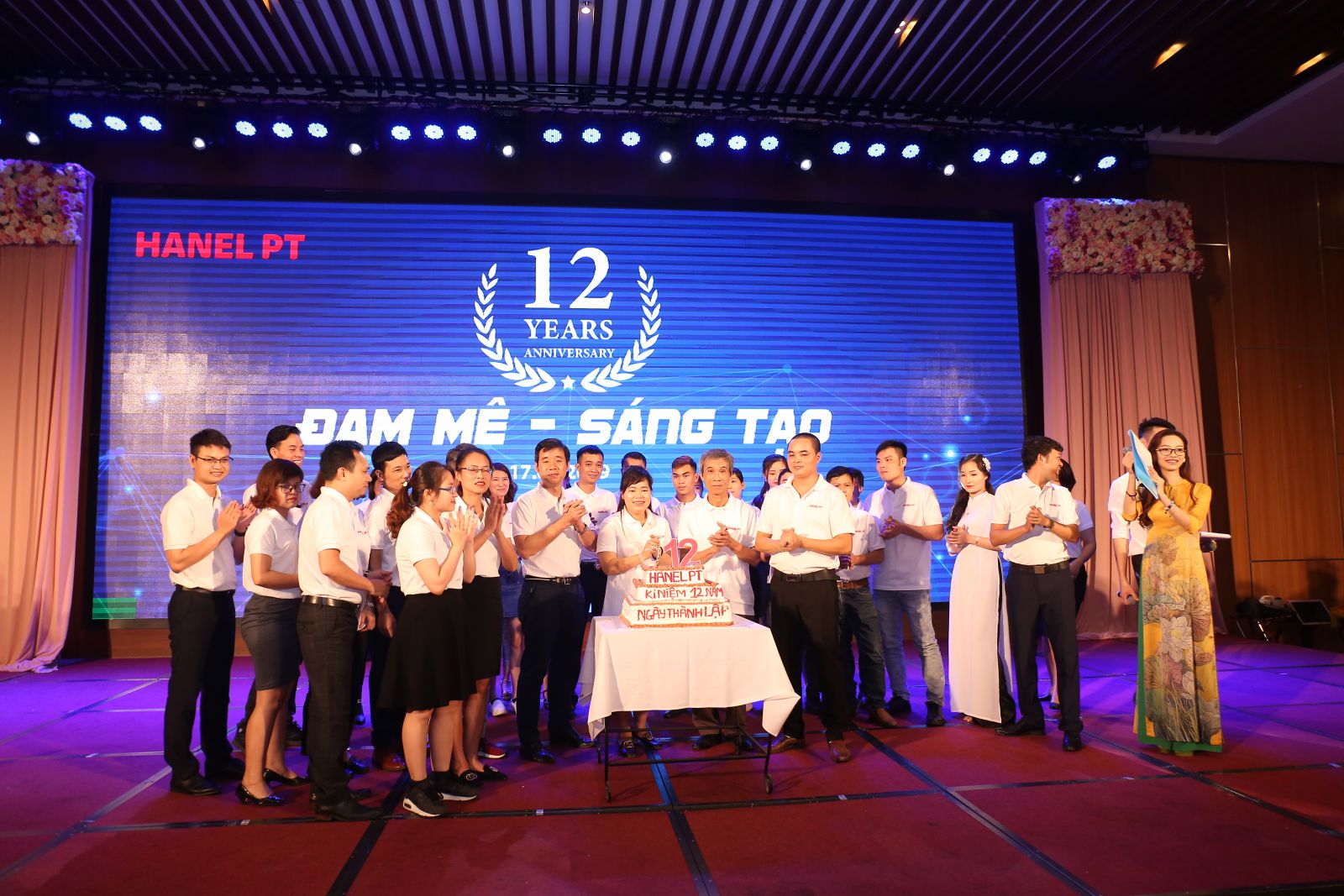 Success is only for people who have passion, sacrifice, and dedication to their ideals. Hanel PT established 12 years and has been associated with employees who have overcome many ups and downs, not afraid of difficulties together with the company. The anniversary program also honored employees who earned the title of "Excellent Employee" in the first quarter of 2019 as well as employees who have been with Hanel PT for 5 years and 10 years.
An indispensable part to contribute more unforgettable memories in the anniversary program this year is the art performance by Hanel PT employees themselves but seems as professional performance. Deepening in each song or performance is a feat prepared with the enthusiasm of employees with the Hanel PT's pride.