SASAKI – SMART ACCELERATED FREEZE DRYING MACHINE
10 DIFFERENCES ONLY IN SASAKI
1.Keep natural color – natural smell – natural flavor: Unique circulating freeze drying technology for the natural and delicious products.
2.Shorten drying time by 50%: Fast, effectively differentiated moisture removal from the inside.
3.83% savings of electricity consumption:
83% compared to traditional heat
43% compared with drier used the heat pump
4.The widest dry range of 3 to 80oC:
Wide range of heat used for drying with multi-purpose
5. Standard moisture is 5% (optimal):
The principle of independent water removal increases efficiency and accuracy
6. Disinfection UV function: Quality assurance, food hygiene
7. Multi-use, multi-purpose, Multi-functional, when not used for drying, it can be used as the storage warehouse.
8. Intelligent sensor system: Automatic temperature and humidity balance in the drying chamber, connection of intelligent management system
9. Environmentally friendly: The principle of closed system does not waste odor or air to the environment.
10. Japanese standard, Vietnam price:
18- year experience in manufacturing and exporting products according to Japanese quality standards and localization in Vietnam.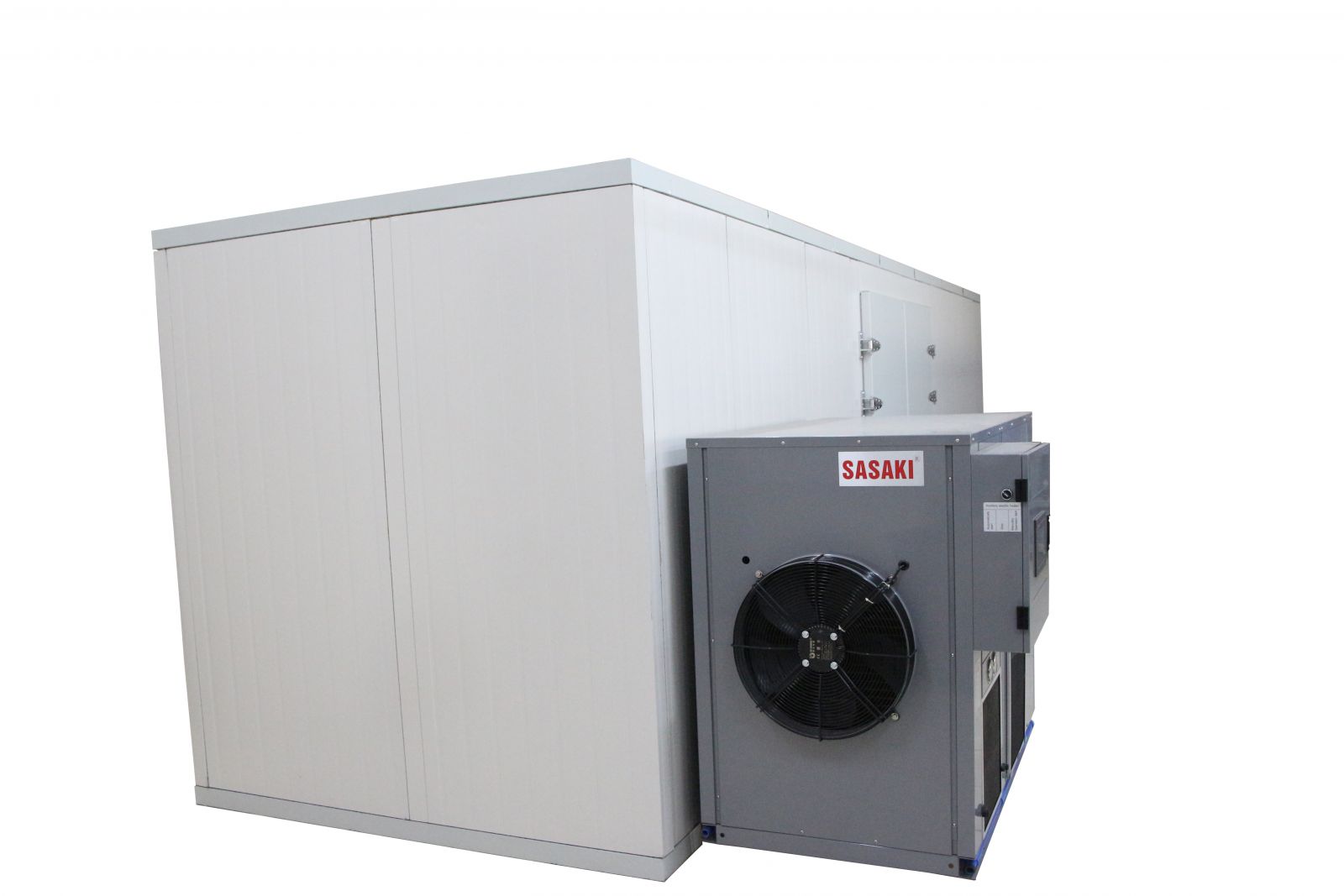 ​
I. CONTROL FUNCTIONS
An optimized design with a programmable logic controller (PLC), can be set with different drying curves and humidity levels of products
Capable of saving the drying program settings that is convenient to the user and standardizes the drying quality
The flexible design allows users to set new drying settings.
Self-adjusting the suitable drying capacity according to product characteristics and drying processes to reduce power consumption
Functions of visually displaying and managing the drying cycle which assists user in monitoring and controlling drying processes
Display and warning modes with simple operation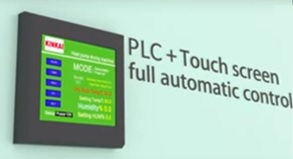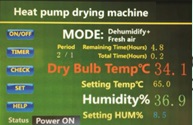 II. HEAT PUMP
High capacity heat pump 40 HP (100,000 BTU), maximum dehydrating capacity of 20 liters/ hour.
Maximum Drying Temperature of 55°C without using heating element (Drying capacity up to 75°C with heating element).
An optimized design in size to save used space and also maintain the efficiency.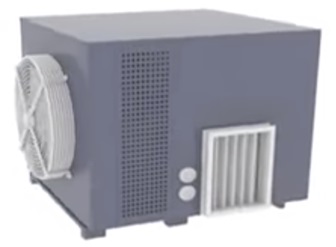 III. DRYING CABINET
Materials: Fireproof soft tole panel with absolute heat insulation from external environment, optimizing the drying capacity and power saving.
Simple and flexible mechanism suitable for all space
Protective mechanism ensures the safety with various products and humidity levels of products.
The principle of "warm and dry air backflow" forcibly dehydrates the products, and keeps their original color and taste (totally different from using high temperature to create moisture evaporation from products).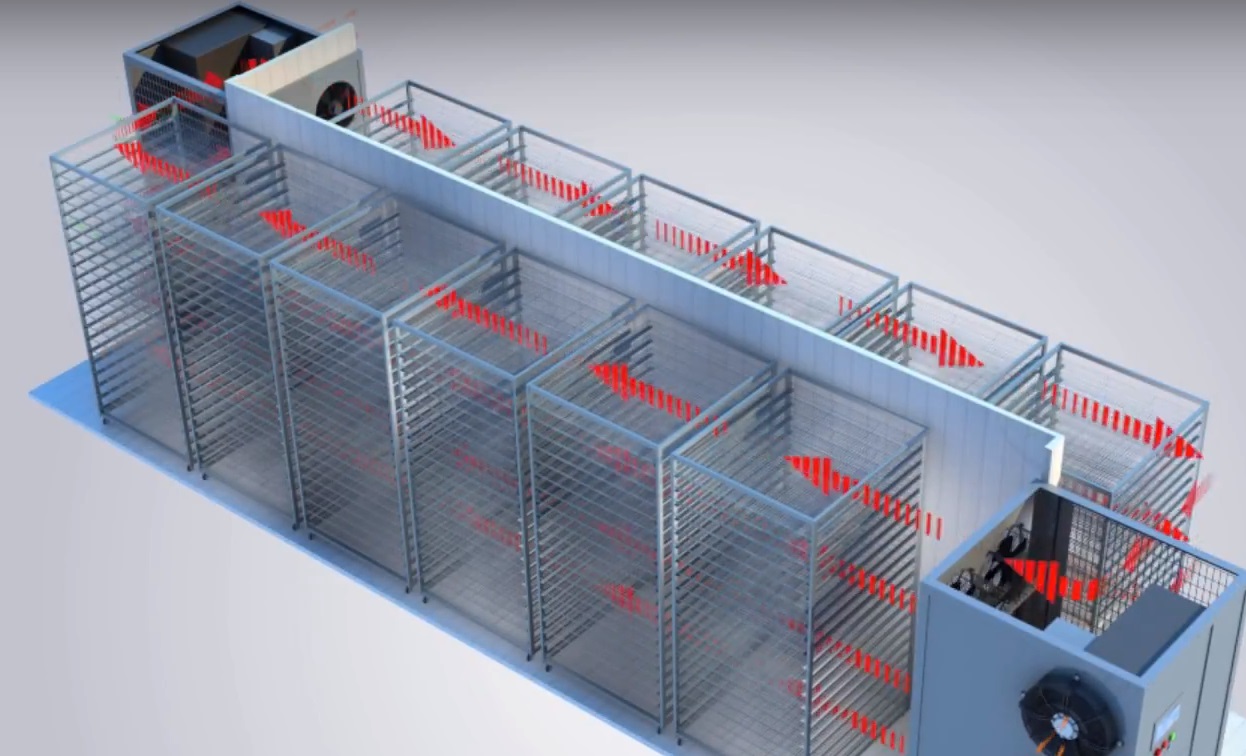 IV. TROLLEY
The trolley frame and drying tray's net surface are designed solidly using stainless Steel 304 which is not rusty under any condition and drying materials, with a maximum loading capacity of 200 kg/trolley.
Layers of drying trays are designed optimally and flexibly to any size of products. (it can be designed to meet any characteristics of drying materials)
V. DRYING FUNCTION
Agriculture products
Seafood
Pharmaceutical materials, etc.