News & events
TALK SHOW AT HANOI UNIVERSITY OF SCIENCE AND TECHNOLOGY
24/11/2018 | 07:31
In 2002, before the trend of society and the prospect of human resources in Industrial Management, Hanoi University of Science and Technology (HUST) started training this discipline. The training program equips students with basic scientific knowledge, necessary professional qualifications so that after graduation they can participate in effective management of technical, technological and production activities in industries.
Wishing to facilitate students of the Institute of Management and Economics specialized in Industrial Management to understand the career orientation after graduation and have the opportunity to interact with the real environment of the business
On 24/11/2018, HUST, The Institute of Management and Economics held the Talk Show "Opportunities for interns and jobs for students in Industrial Management" with the participation of 03 enterprises including HanelPT.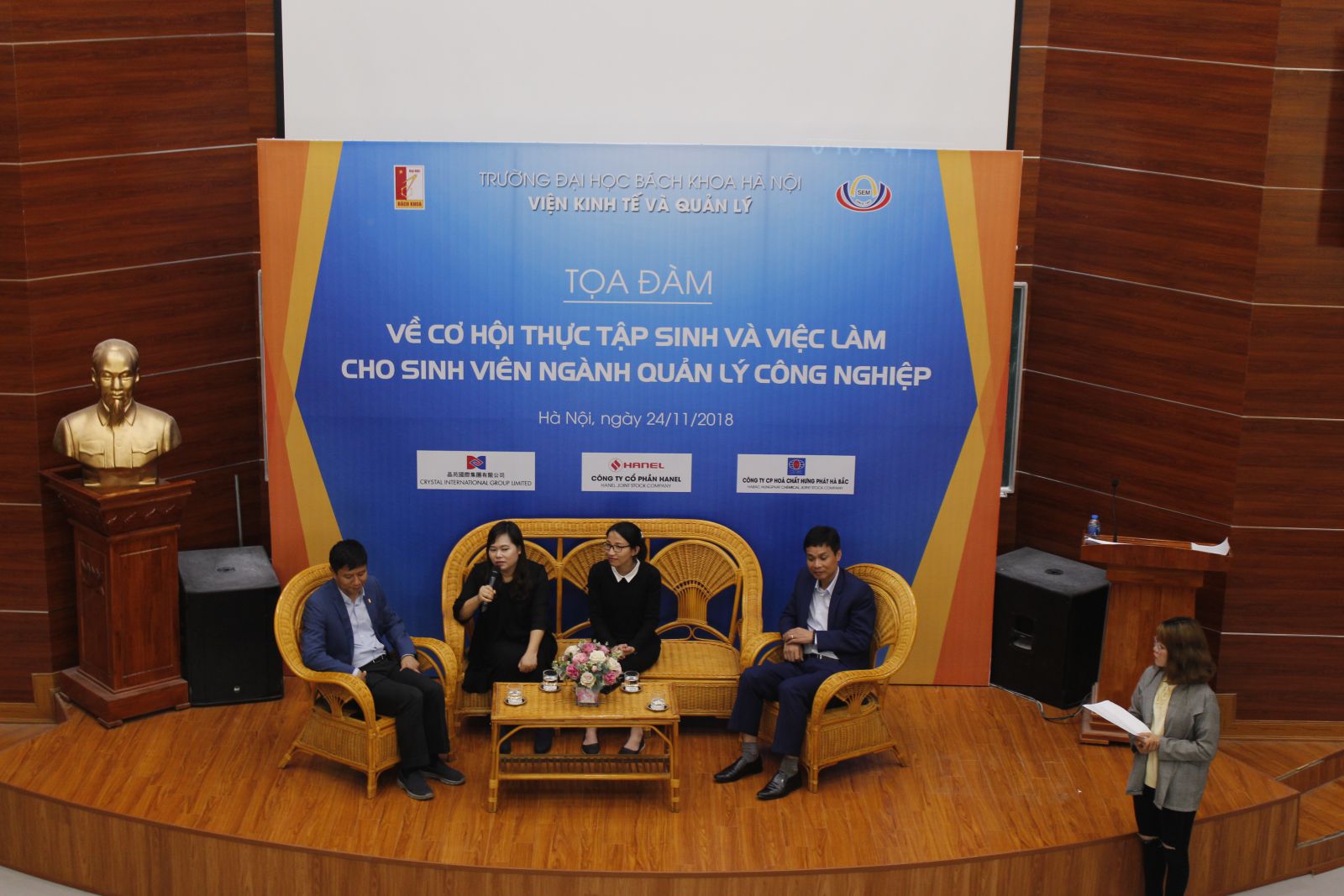 At the Talk Show, Director of HanelPT Mrs. Tran Thi Thu Trang shared information about businesses and opportunities for students.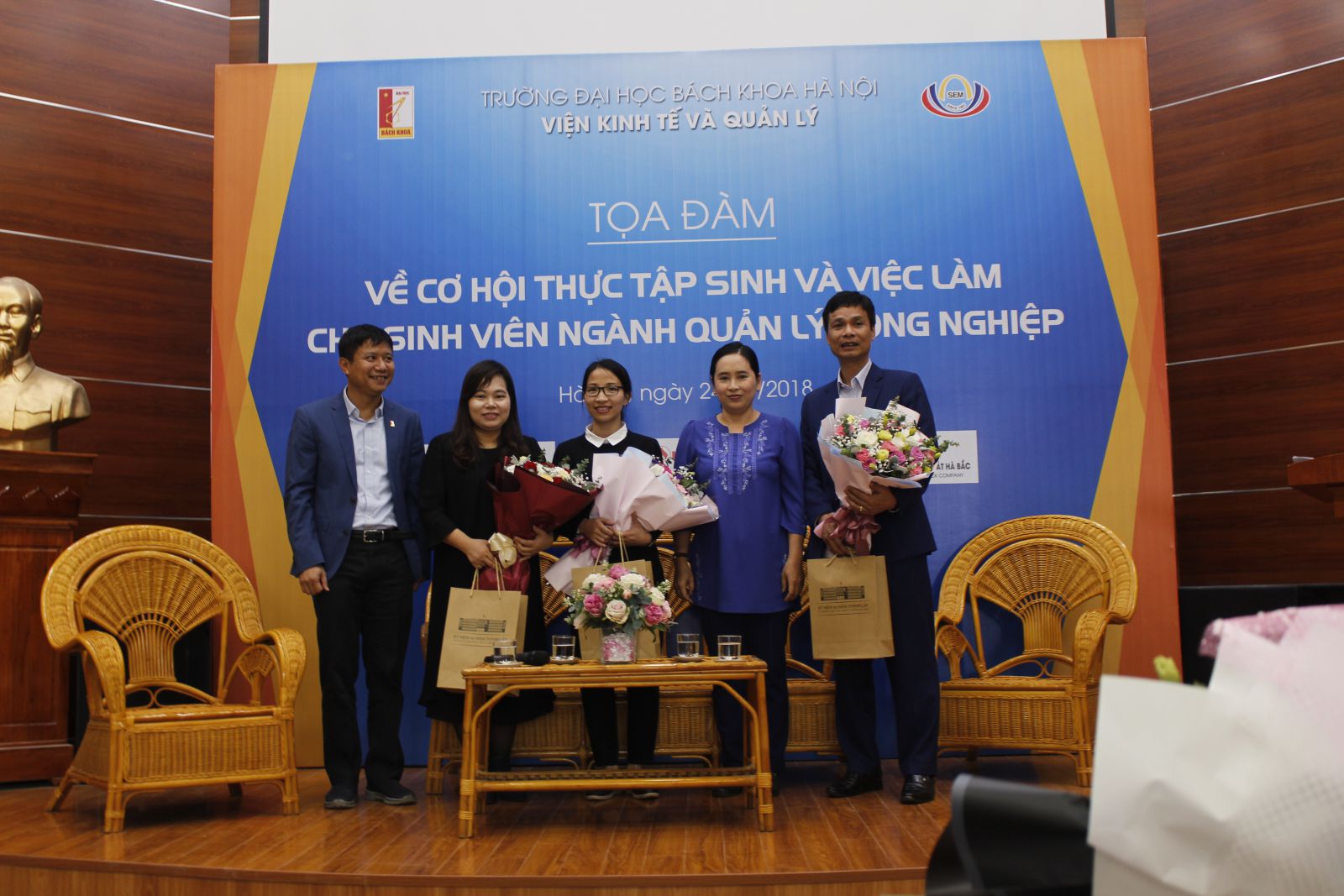 With a passion to bring to the young generation of Vietnam the positive thought, the clear orientation to strive themselves, Ms. Tran Thi Thu Trang shared a lot of valuable things from the reality of working and management for each student.
Read more: http://sem.hust.edu.vn/