News & events
"Bring benefit to clients is the Reason for survival and development" - Hanel PT president shared the experience in cooperation with foreign partners at VME forum: "Dialogue between the Supporting Industry Manufacturers"
06/07/2018 | 16:19
On July 4th 2018, Hanel PT attended the VME Forum 2018, titled "Dialogue Between Supporting Industry Manufacturers", the event is a part of the Vietnam Manufacturing Expo (VME) 2018 to introduce new technologies and solutions.
Representatives of the Board of Directors of Hanel Production and Import-Export Joint Stock Company, Company President Ms. Tran Thu Trang and Chief Advisor Mr. Kinoshita Noboru attended the event as a speaker together with the participation of Hanel PT team.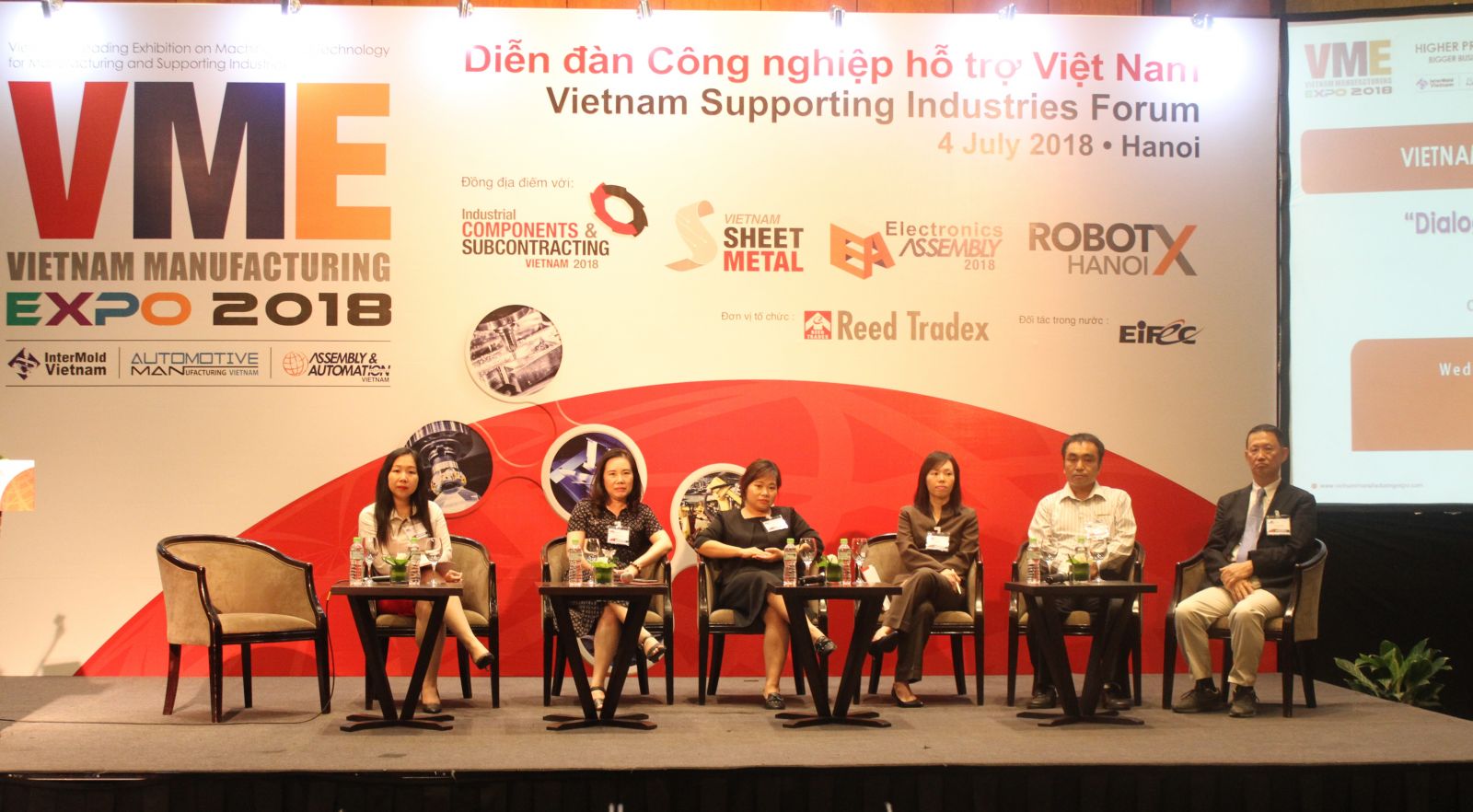 Vietnam Manufacturing Expo 2018 will be the place to show the latest machinery and technology of 200 brands from 20 countries and regions in the manufacturing and supporting industries. This event will be the destination for solution discovery and input activities for component makers, sheet metal processing solution providers.
At the VME Forum 2018, Hanel PT President Tran Thu Trang has shared four key words in business that Hanel PT has been applying in the process of approaching and cooperating with foreign partners for over the past 18 years, from which to summarize the four philosophy "Trust comes from mutual understanding"; "Bring benefits to clients is the reason for survival and development"; "Profits cannot be equal to Prestige" and "Business stability helps customers have peace of mind"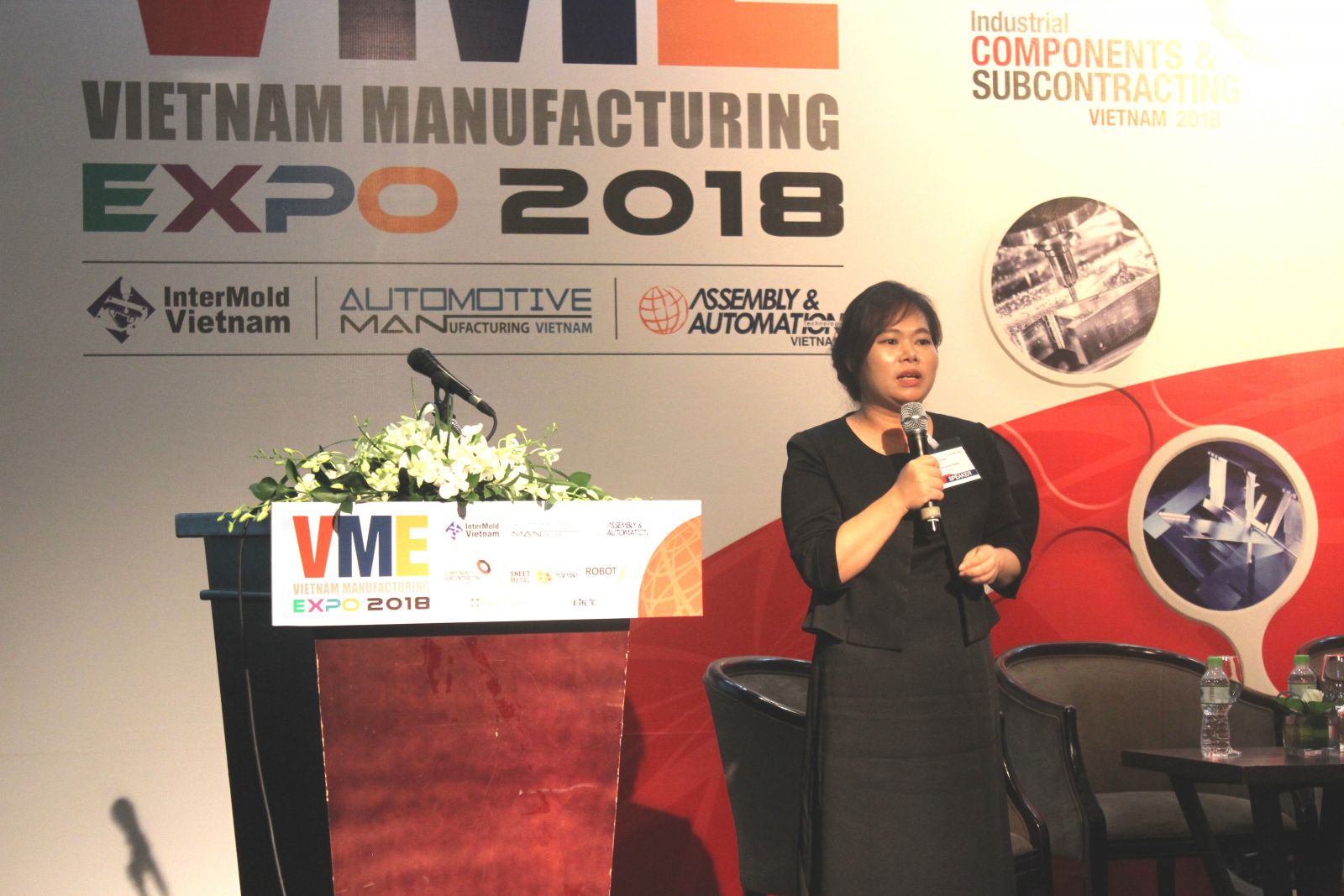 Chief Advisor of Hanel PT Mr. Kinoshita Noboru also shared at the forum on how to meet, receive and work with Japanese partners. The sharing provided valuable experiences and important notes from the smallest things such as how to prepare for a visit, how to get visitors to visit the factory, etc. Hanel PT has also been building a strong partnership with Japanese and other big foreign companies from such small things.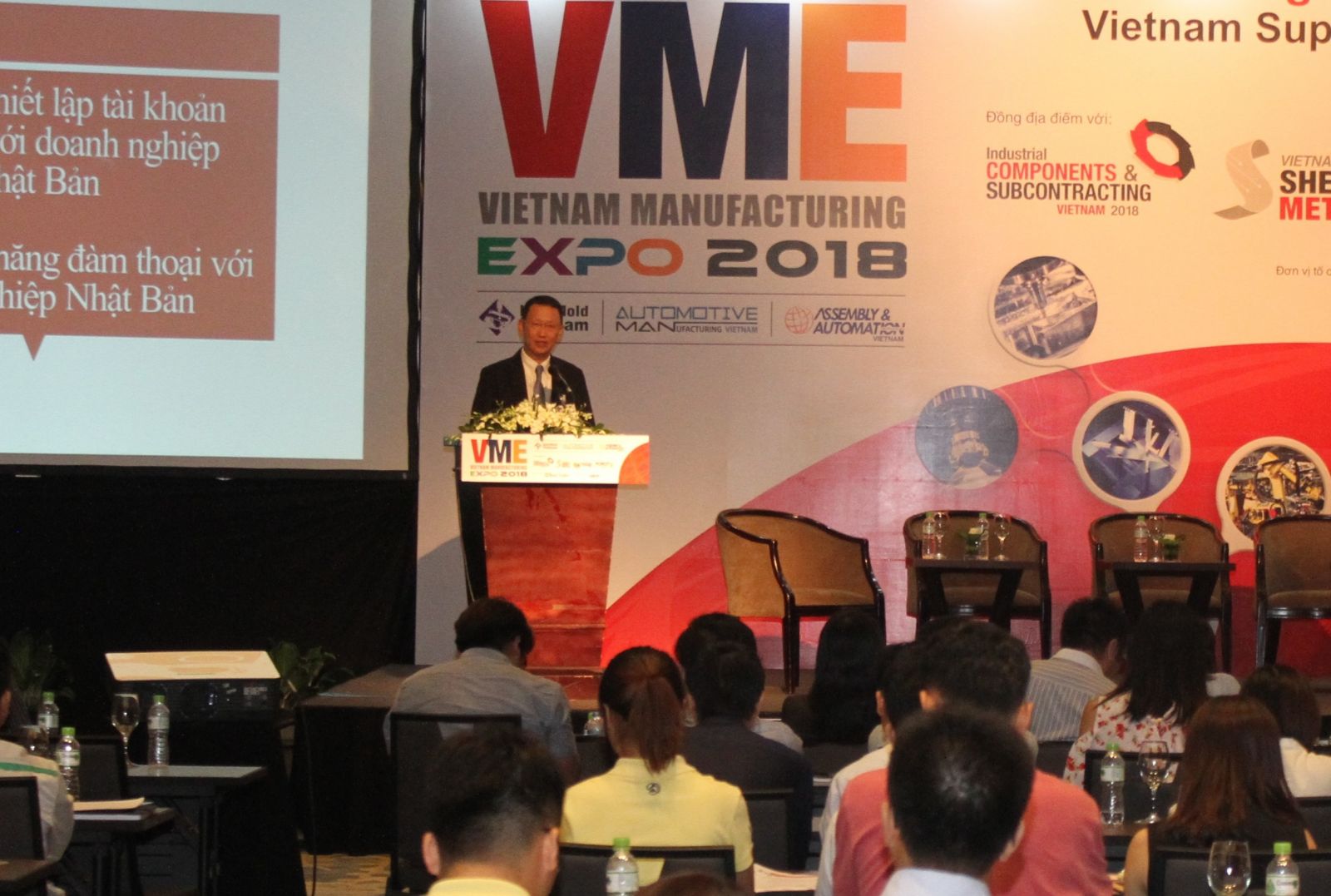 Also at this forum, Deputy Director General of Director Office (Canon Vietnam), Ms. Dao Thu Huyen shared the topic "CANON's Criterias of choosing its vendors: Practising and Case Studies" with a very detailed and specific presentation for Vietnam enterprises to easily access and become a suitable and long-term vendor of Cannon Vietnam.
In addition, the forum also has some other special presentations from experts and CEOs from variety of production sectors such as automotive, electronics and other supporting industries. These presentations has provided useful information relating activities aimed to connecting Vietnamese and Japanese, Korean companies, production optimizing activites and building smart factories in the 4.0 industry.
After the sharing from the speakers, there is an interesting Q&A part with many questions from the audience at the forum. In particular, Hanel PT has received many inquiries from other companies about how to approach foreign big enterprises, experience in working and co-operation with the Japanese partners.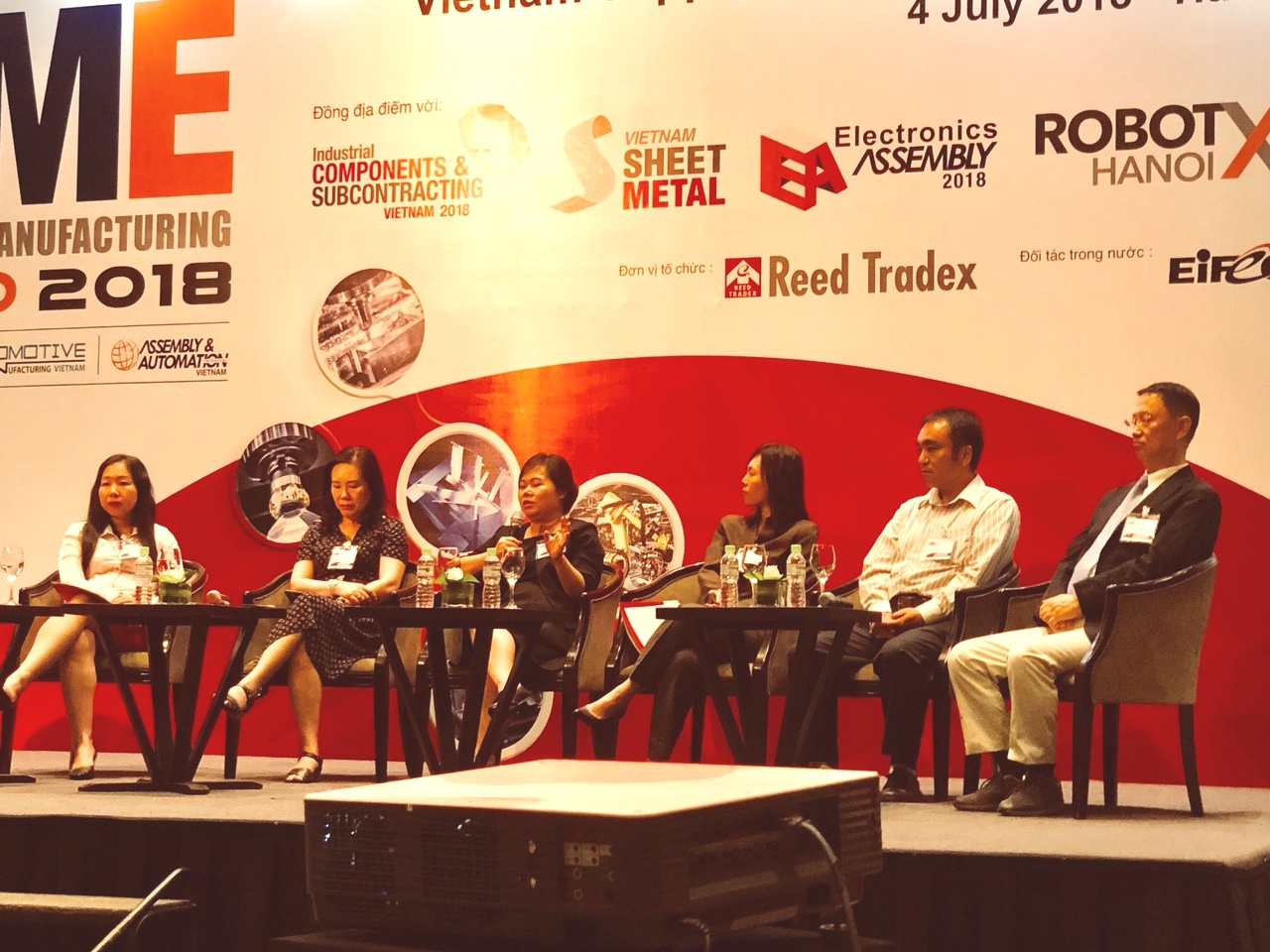 Finally, Representative of Vietnam Electronic Industries Association, Ms. Do Thi Thuy Huong summarize the current situation of enterprises in Vietnam electronics industry, points of interest, successes, limitations and promises of new advances, new development in connection with foreign partners and thank the speakers for participating and contributing to the forum useful presentations.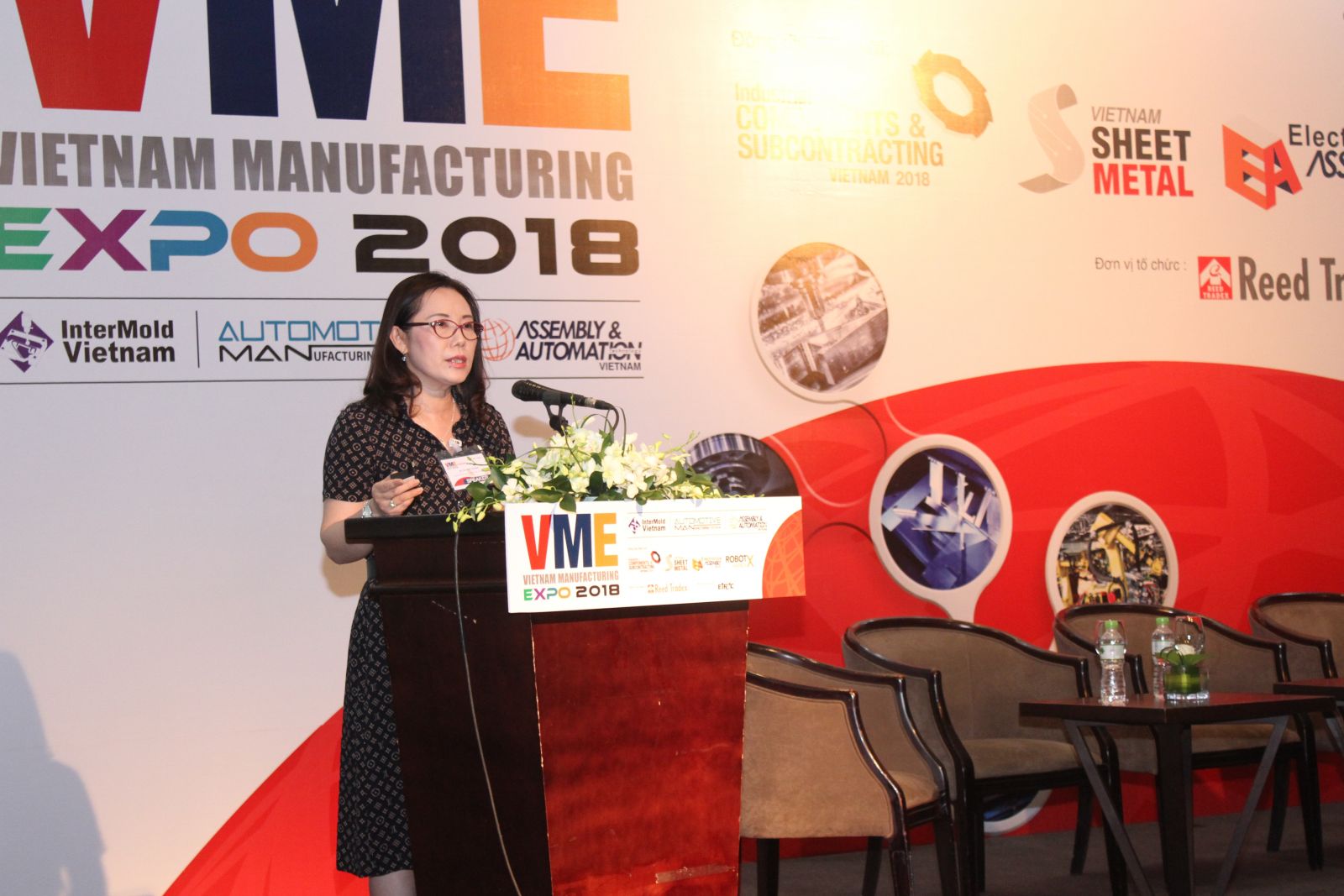 The forum has brought a lot of meaningful information to enterprises, promising to open opportunities for domestic enterprises to connect with each other as well as share their trading experiences and seek international partners in the world .... /.