News & events
HanelPT and gender equality story
18/04/2019 | 06:43
Hanel PT factory was established in Tien Son Industrial zone, Bac Ninh province in 2007. With a professional working environment creating by company managers from the heart, Hanel PT has a team who has good ability, morality and working skill.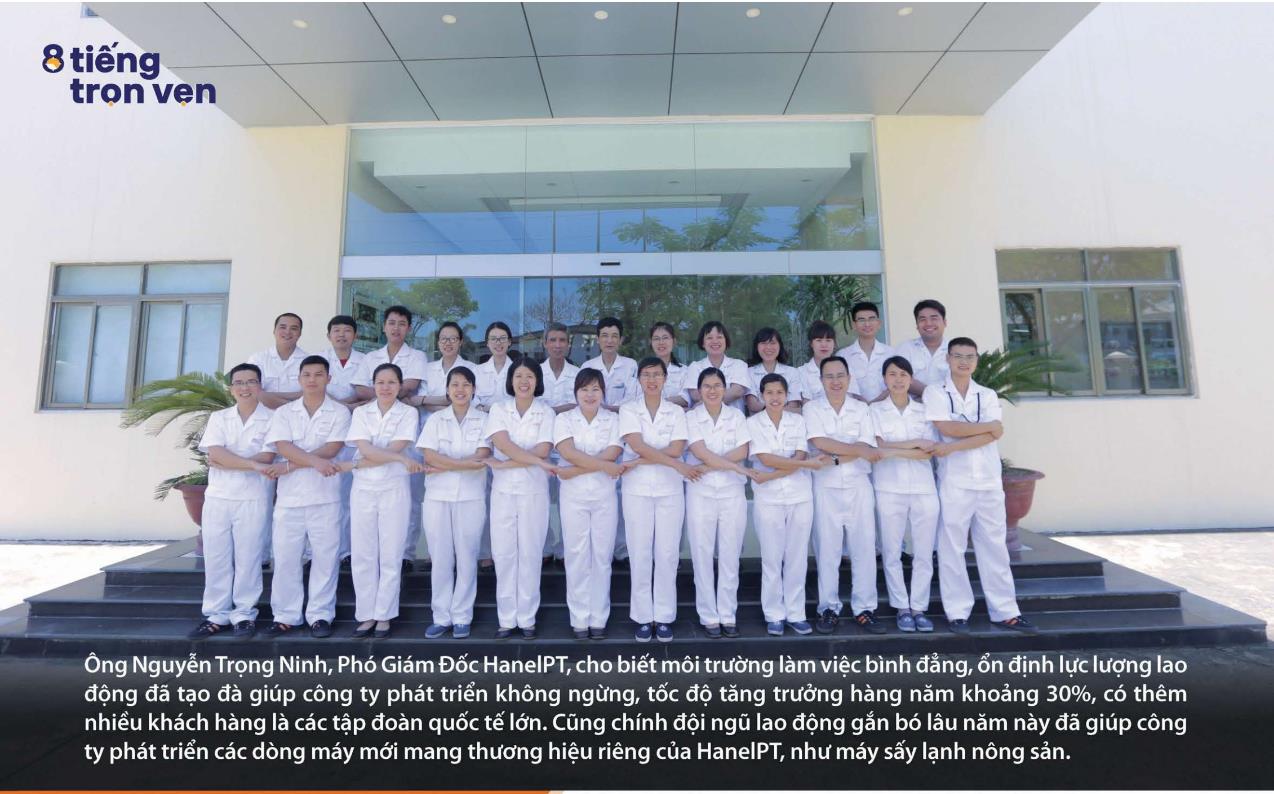 (Mr. Nguyen Trong Ninh, Hanel PT's Deputy Director, stated that the equal working environment and stable workforce help company to grow constantly with annual growth rate of 30% and many clients are big international corporations. This Hanel PT team also helps company to research and develop new machines with Hanel PT brand, such as SASAKI – Smart Drying Machine)
Hanel PT's policy is very different from the general conception of the electronics industry in Vietnam. In general, enterprises often recruit managers from outside, and give priority for male candidates with previous skills and experience.
Hanel PT builds a bottom-up management system with special attention to the equal opportunities for female workers. We choose and educate candidates who understand the work, are attached with company and devote to work, for training and developing. To become leaders, they shall learn people management skill, work & personel coordinating and how to set up working goal daily, for month and year.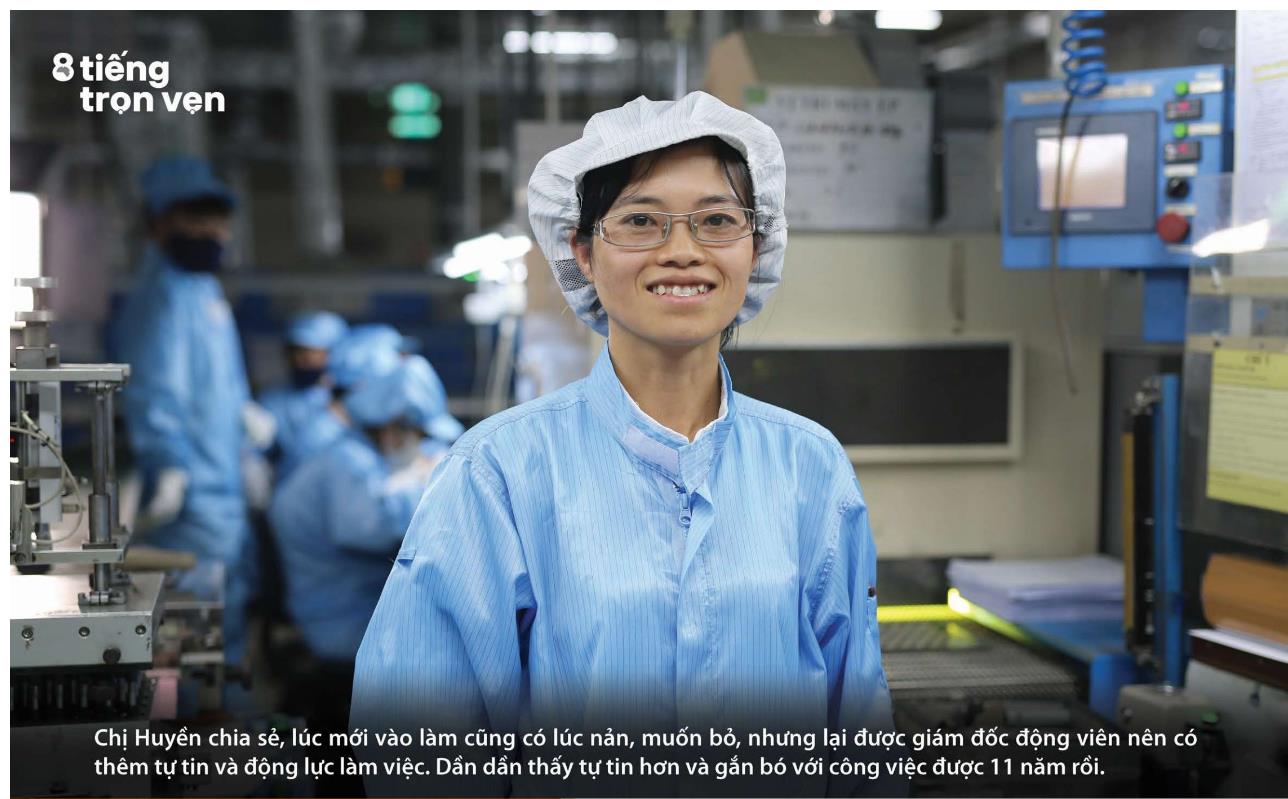 (Ms. Le Thi Huyen, a Leader in Printing-Adhesive Line, said that "I was sometimes depressed at first, but then Director Ms. Tran Thu Trang encouraged and educated regularly, so I have more confidence and up to now, I have been working in the factory for 11 years.)
HanelPT creates favorable conditions for all employees, even workers to have equal opportunities to prove and develop themselves. A worker can absolutely become a manager who's in charge of product quality for the whole factory.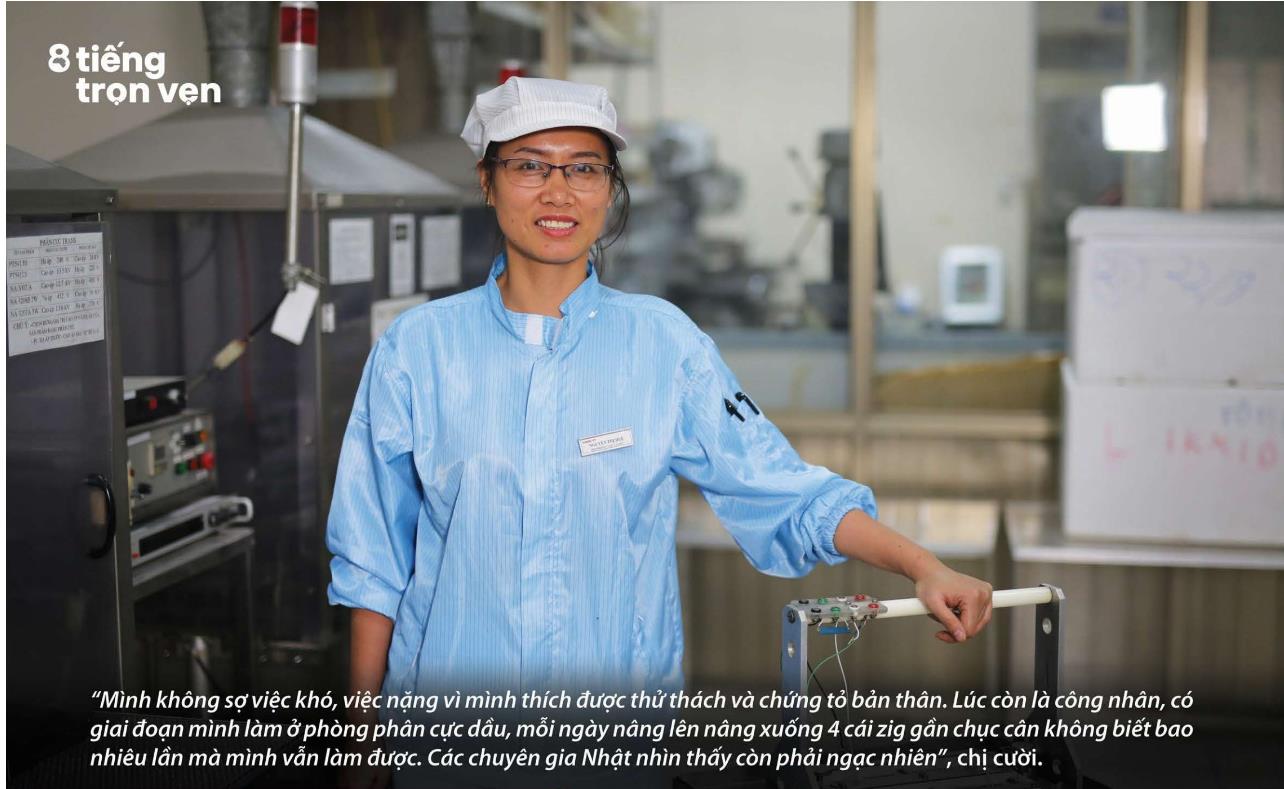 (Ms. Nguyen Thi Hue, Quality Deputy Manager, said that she is not afraid of hard working because she likes challenges and wants to prove herself "When I was a worker in oil polarization room, everyday I lifted 4 jigs of about 10 kgs up and down, but I still can do it. Even some Japanese was very surprised when see her do it" she smiled)
On Apr 05th 2019, Hanel PT's Director Ms. Tran Thu Trang attended and shared experience at the seminar about Gender Equality in the workplace organized by VCCI at TQT Hotel, 1A Yet Kieu Street, Hanoi.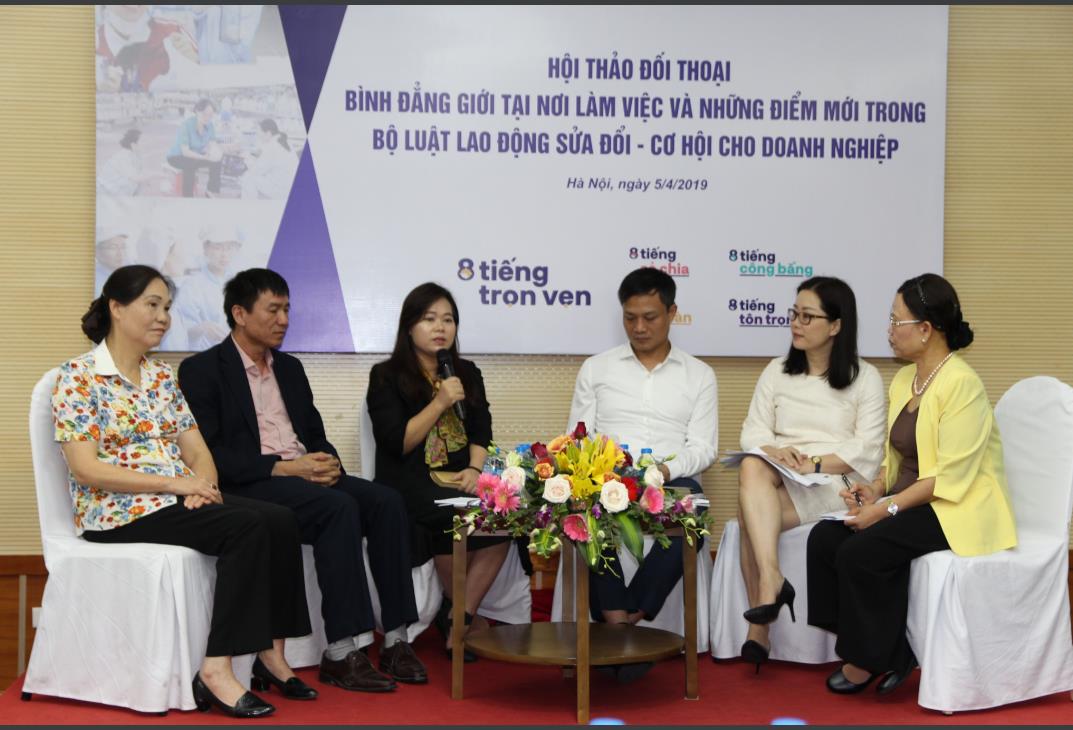 Seminar "Gender Equality in the workplace and new points in the revised Vietnam Labor Law – Opportunities for enterprises"
At this seminar, HanelPT wants to communicate and spread what HanelPT is doing to help build gender equality in the workplace. Nowadays, promoting gender equality, utilizing the labor potential of both men and women is not only social responsibility in Hanel PT, but also brings economic benefit for Hanel PT and helps to solve the workforce shortage problem.
Read more for references:
http://baokiemtoannhanuoc.vn/van-hoa/thuc-hien-binh-dang-gioi---don-bay-cho-doanh-nghiep-phat-trien-140730
https://phapluatxahoi.vn/thuc-day-binh-dang-gioi-tai-noi-lam-viec-143058.html
https://www.qdnd.vn/xa-hoi/tin-tuc/thuc-day-binh-dang-gioi-tai-noi-lam-viec-570916