News & events
HanelPT was awarded at the Ceremony of the Vietnamese Entrepreneur Golden Star Award in 2018
30/09/2018 | 08:49
On Sep 30th 2018, among more than 100 typical enterprises which were honored in the Golden Star ceremony, Hanel Production and Import-Export Joint Stock Company has achieved the "Top 10 trusted Brands 2018" and Director Mrs. Tran Thi Thu Trang was awarded "Golden Star of Vietnamese Businessmen".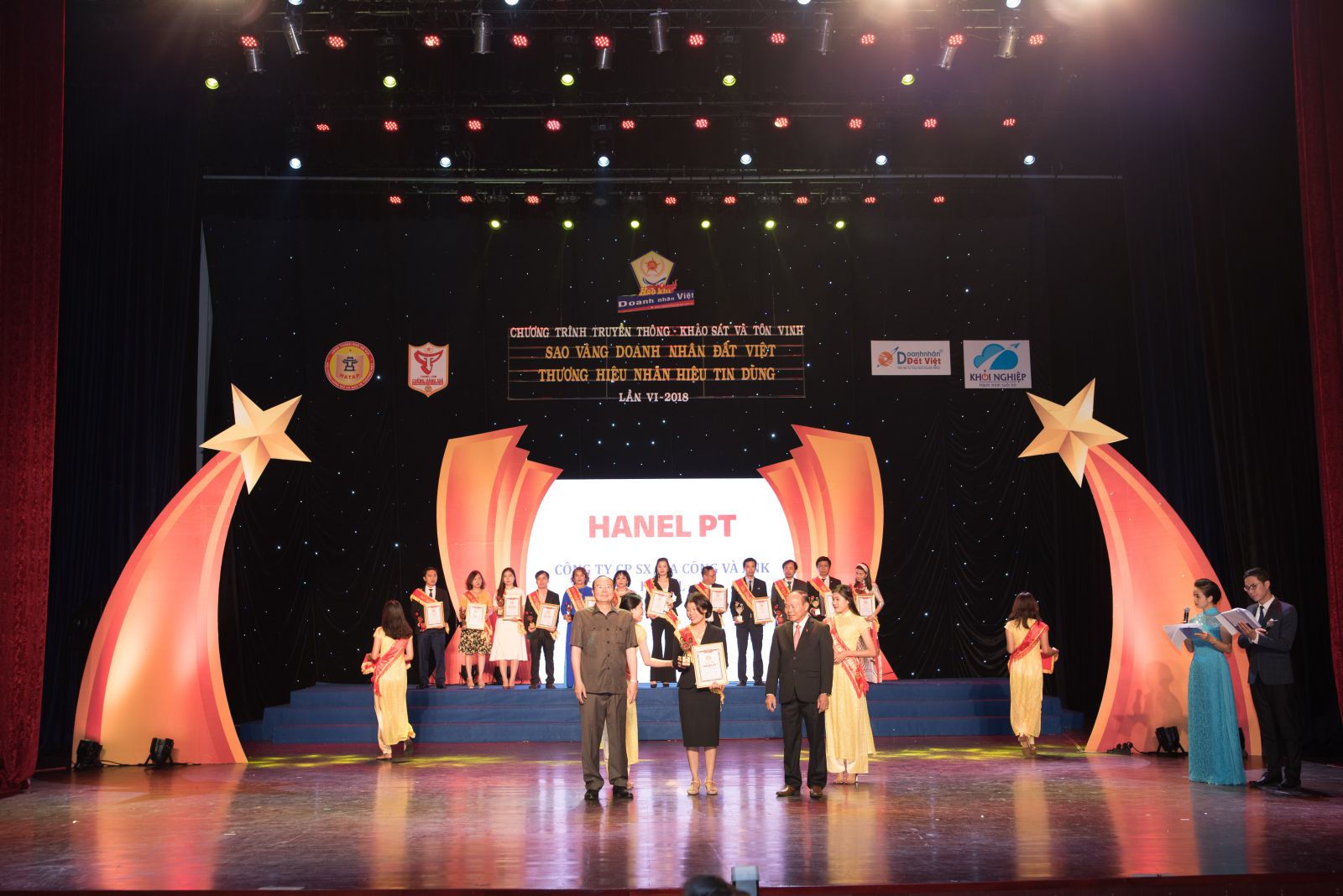 "Top 10 trusted Brands 2018"
The communication - survey and award ceremony "Trusted Brands & Vietnamese Entrepreneur Golden Star 2018" in the 6th time at Military Theater, Ho Chi Minh City is a prestigious award with the coordination of Viet Nam Association for Anti-counterfeiting and Trademark Protection (VATAP), Anti-counterfeiting Center and Doanh nhan Dat Viet Club.
This program is a great event to honor businessmen and enterprises with good achievements in production and business as well as to encourage enterprises to improve production capacity, improve product quality, serve people's lives, and contribute to promoting economic growth and international integration.
HanelPT is proud to be the leading Vietnamese brand in the field of processing and manufacturing electronic components, which always improves product quality to go ahead of customers' expectations. SASAKI – Smart freeze drying machine is the R&D outcome of Hanel PT's experts with the desire to contribute to the Vietnamese agriculture, support and create opportunities to enrich Vietnamese farmers.