News & events
WELCOME SPRING 2019
26/02/2019 | 09:06
Spring 2019 has come, spring comes to show the change of nature in all things after a long winter sleep, colorful flowers and plants bloom brightly. In that jubilant spring atmosphere, people are also excited to hope for a better year. A year passed with so many emotions, each of us try to complete the tasks well, contributing to the overall victory of the Company, all these good results are derived from solidarity as well as the effort of the employees in the whole factory.
Spring spreads everywhere, in the joyful atmosphere of earth and people, Hanel PT organized "Welcome Spring 2019" celebration. The celebration is a chance for BOD to thank all employees of the company, create cohesion and spiritual encouragement of each member in the HanelPT house.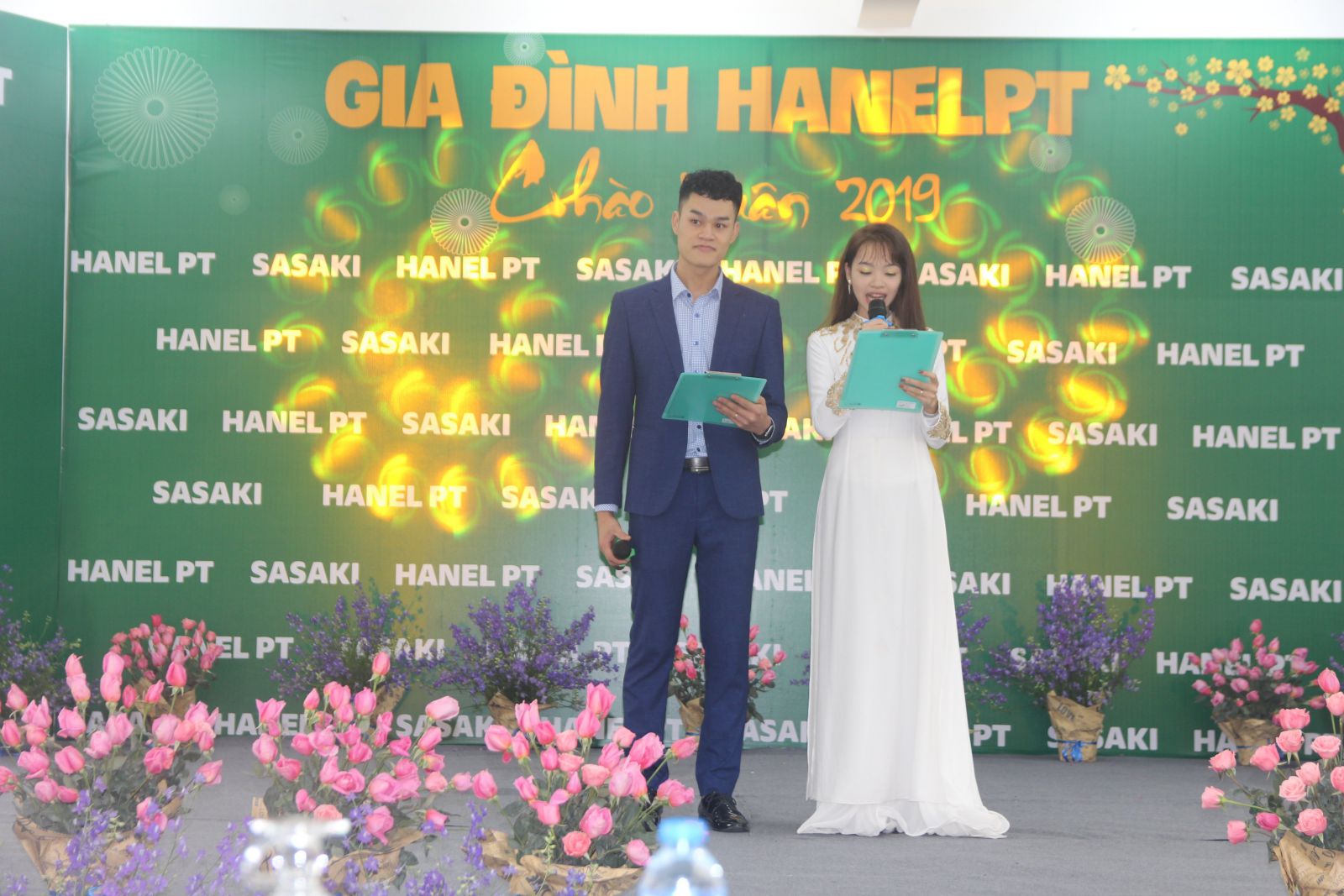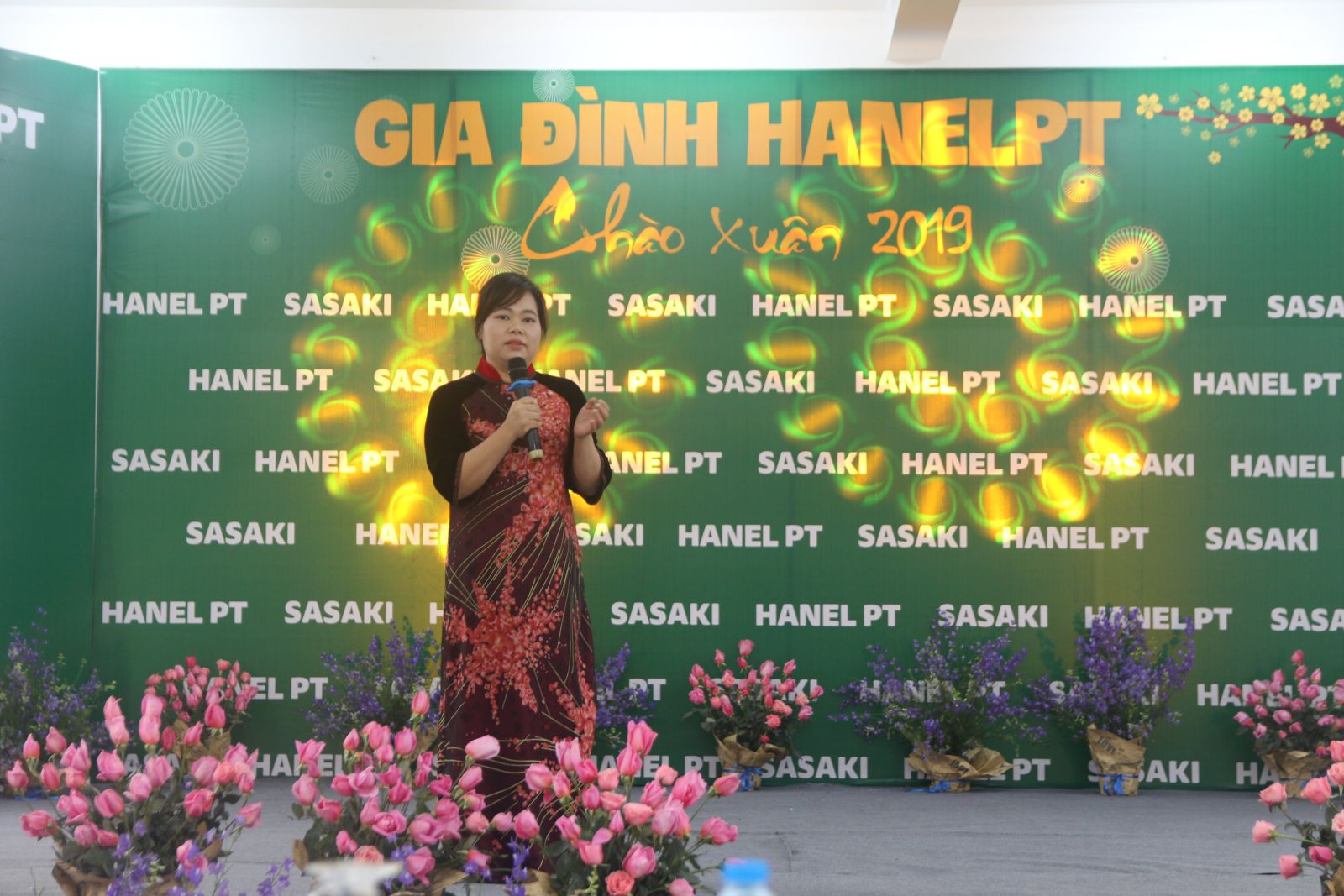 In the celebration, Director Mrs. Tran Thi Thu Trang, the talented captain of HanelPT house shared her orientations, goals and enthusiasm with the company and received the warm love of the workers and employees.
Employees sent their feelings to the HanelPT house with wonderful performance to create an atmosphere filled with emotions, promising a successful new year.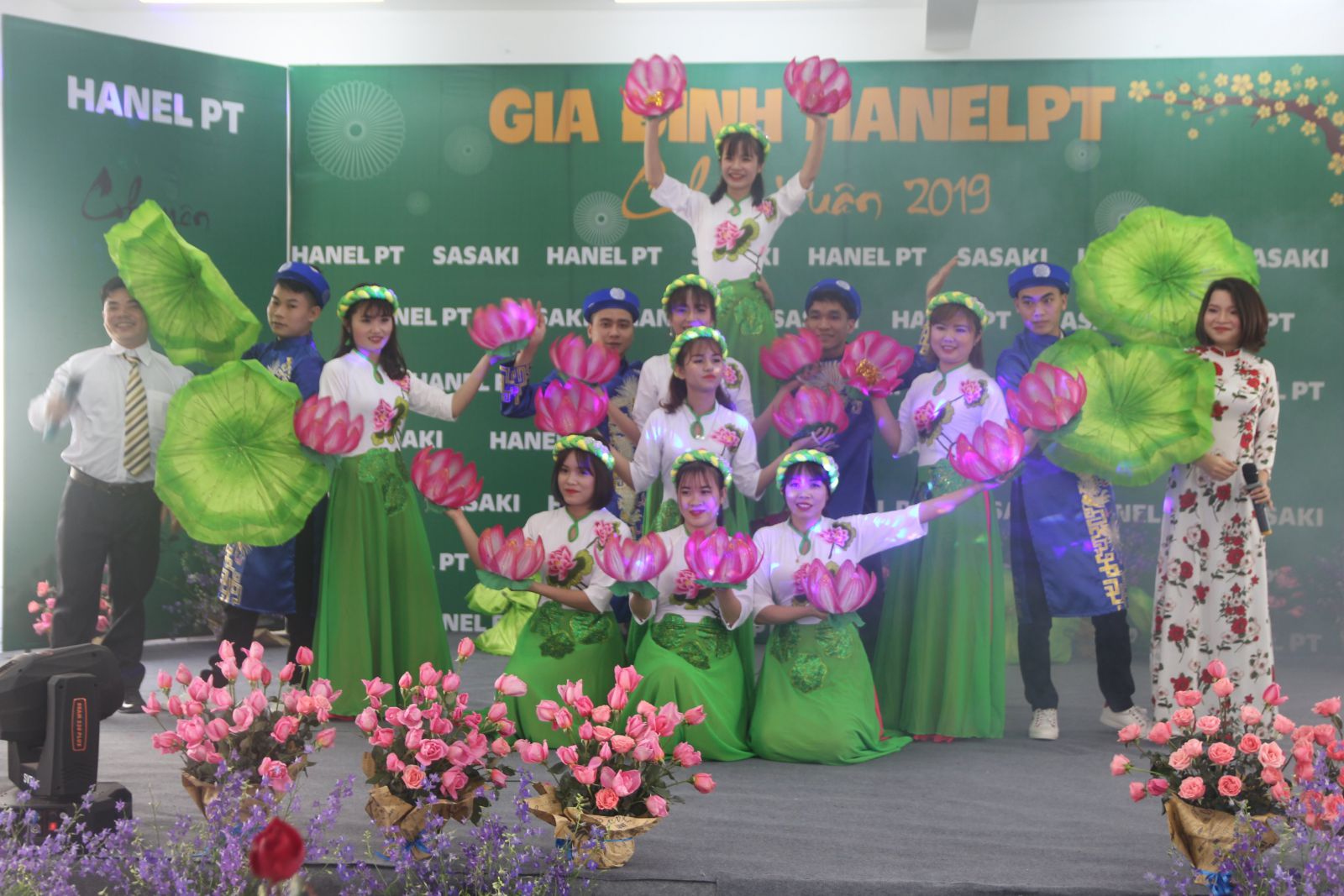 In the production, they are examples of diligence, hard work, and always have innovations to improve production efficiency, and in their family, they are always the ones who carry the responsibility to create a happy home. . Hanel PT acknowledges the contributions of these typical faces. In the celebration, Board of Directors and the HR Department praised the contribution of these members.
This performance has the meaning of connecting Hanel PT members together, so that Hanel PT is closer to the peoples of Vietnam, improving love for Vietnam homeland and people.