News & events
Vietnam Private sector economic Forum 2019
06/05/2019 | 07:19
May 2nd to 3rd, 2019, at the National Convention Center, Director of HanelPT –Ms. Tran Thi Thu Trang and Chief Advisor - Mr. Kinoshita participated in the Vietnam Private sector Economic Forum.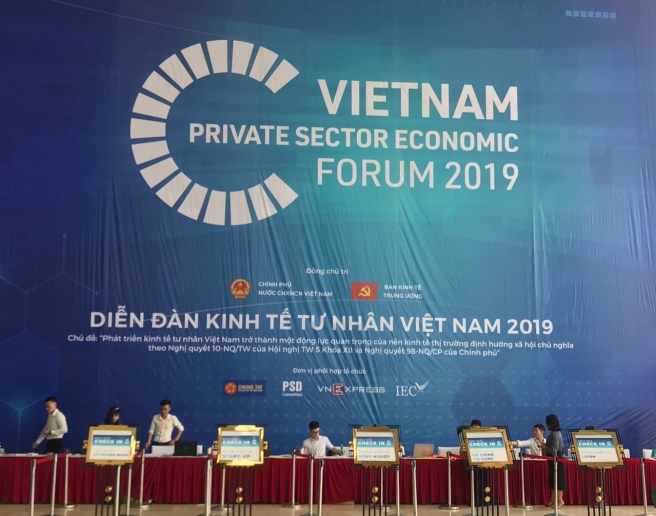 (Vietnam Private sector economic Forum 2019)
This is a national and international economic forum with important discussions on Vietnam's macro economy. In particular, this forum also organizes public-private policy dialogue activities between the government and the private sector.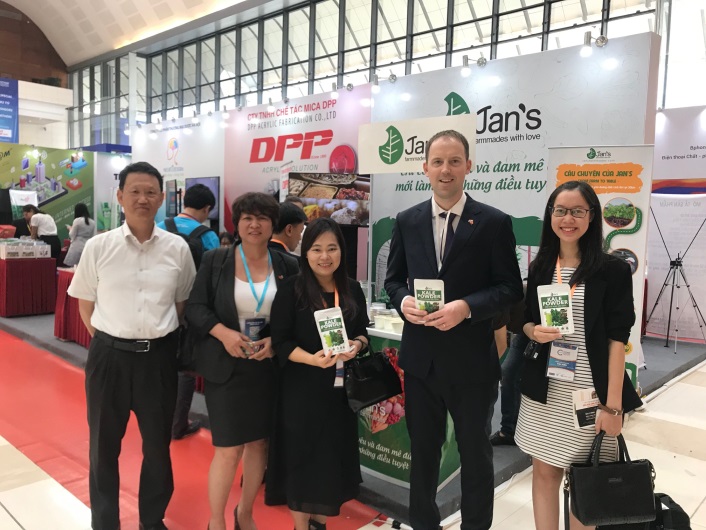 (Director Mrs. Tran Thi Thu Trang in the middle, Chief Advisor Kinoshita on the left and the first one)
Participating in this forum, HanelPT introduced about drying technology for Vietnamese agricultural products and introduced organic drying products from SASAKI dryer. Jan's - A farm that is using SASAKI dryer products had also been promoted widely in this forum.
HanelPT hopes that the image of the SASAKI dryer as well as the outstanding features of this agricultural dryer will be well known. Since then, it can lay the foundation of development for Vietnam's agriculture to start from more quality agricultural products, satisfying domestic and foreign customers as well as enriching the domestic drying industry.
Related articles:
Vietnam Private sector economic Forum: https://vief.vnexpress.net/