News & events
Vietnam – Eastern Europe Trade Forum
13/05/2019 | 07:28
In recent years, HanelPT has promoted agricultural development through the production and trading of agricultural machinery to improve the agricultural quality of Vietnam, especially bringing the Vietnamese brand to a higher level in the international arena.
At seminars, exhibitions, forums..., HanelPT gradually advertised agricultural products and machines - SASAKI dryer system.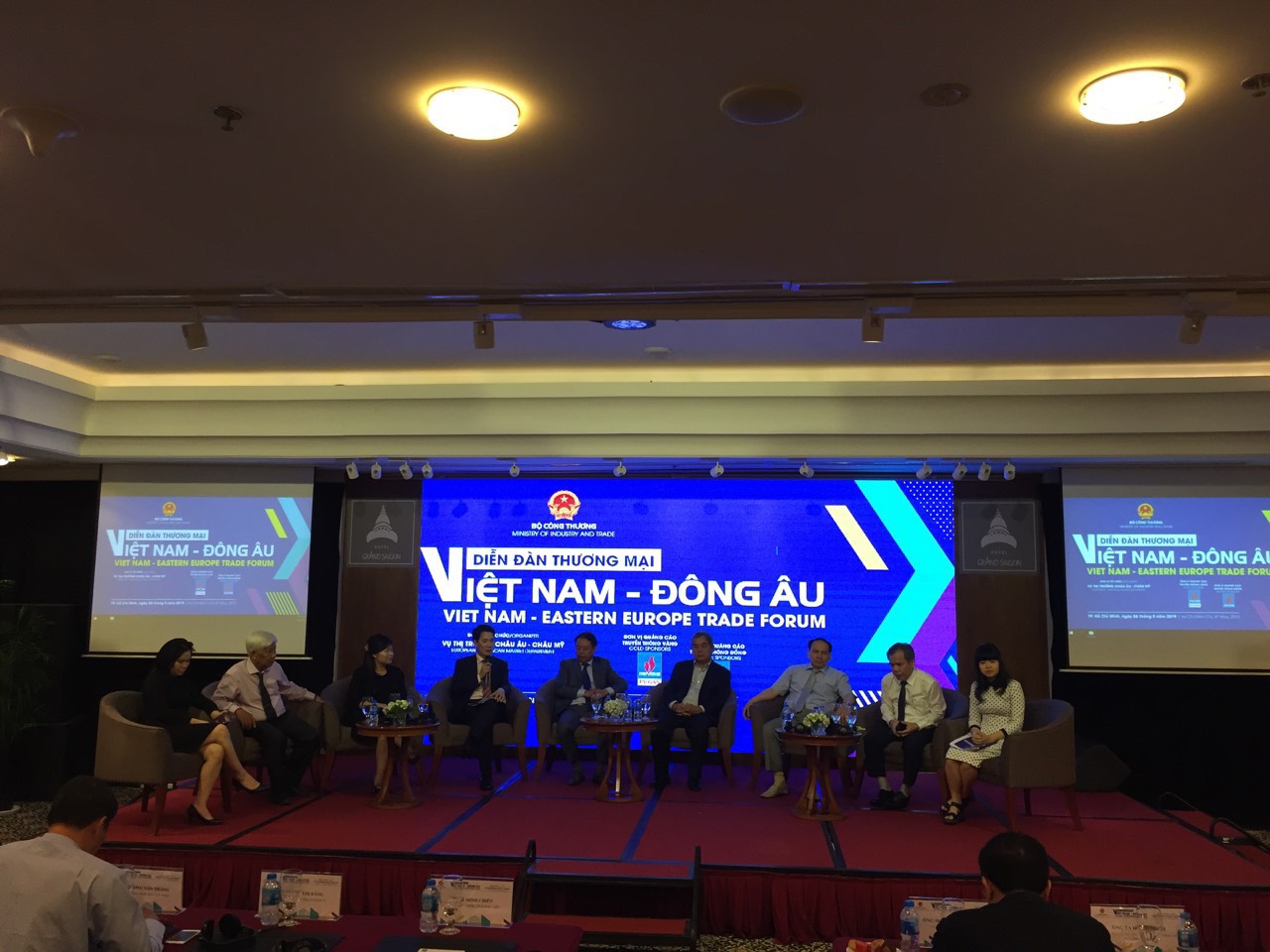 (Director of HanelPT: 3rd position from the left)
On May 8th, 2019, Director of HanelPT and Business Manager (Southern Region) participated in the Vietnam - Eastern Europe Trade Forum held at Grand Saigon Hotel, No. 8 Dong Khoi Street, District. 1, Ho Chi Minh City. The theme of this forum is "Promoting Vietnam's agricultural, textile and footwear exports to Eastern European countries in the new situation."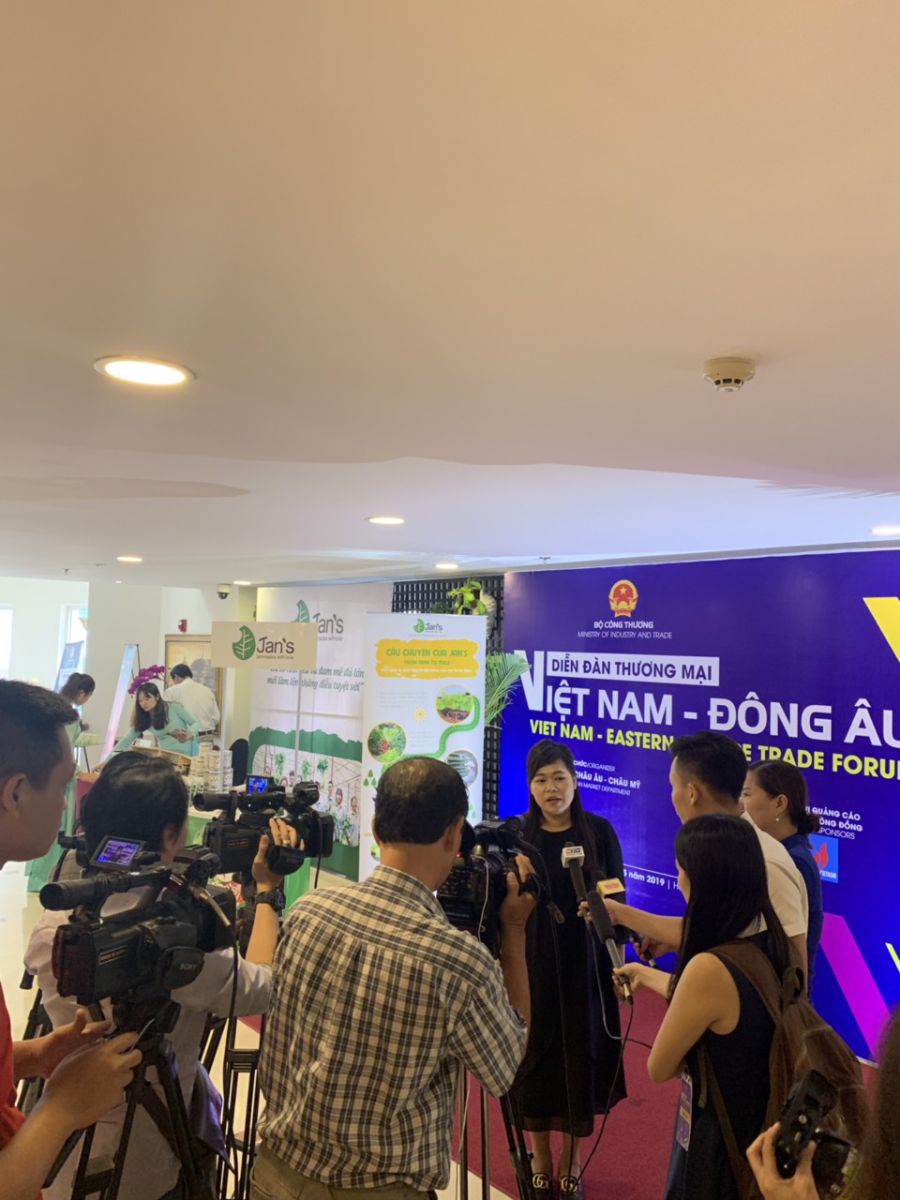 (Reporters were interviewing HanelPT director)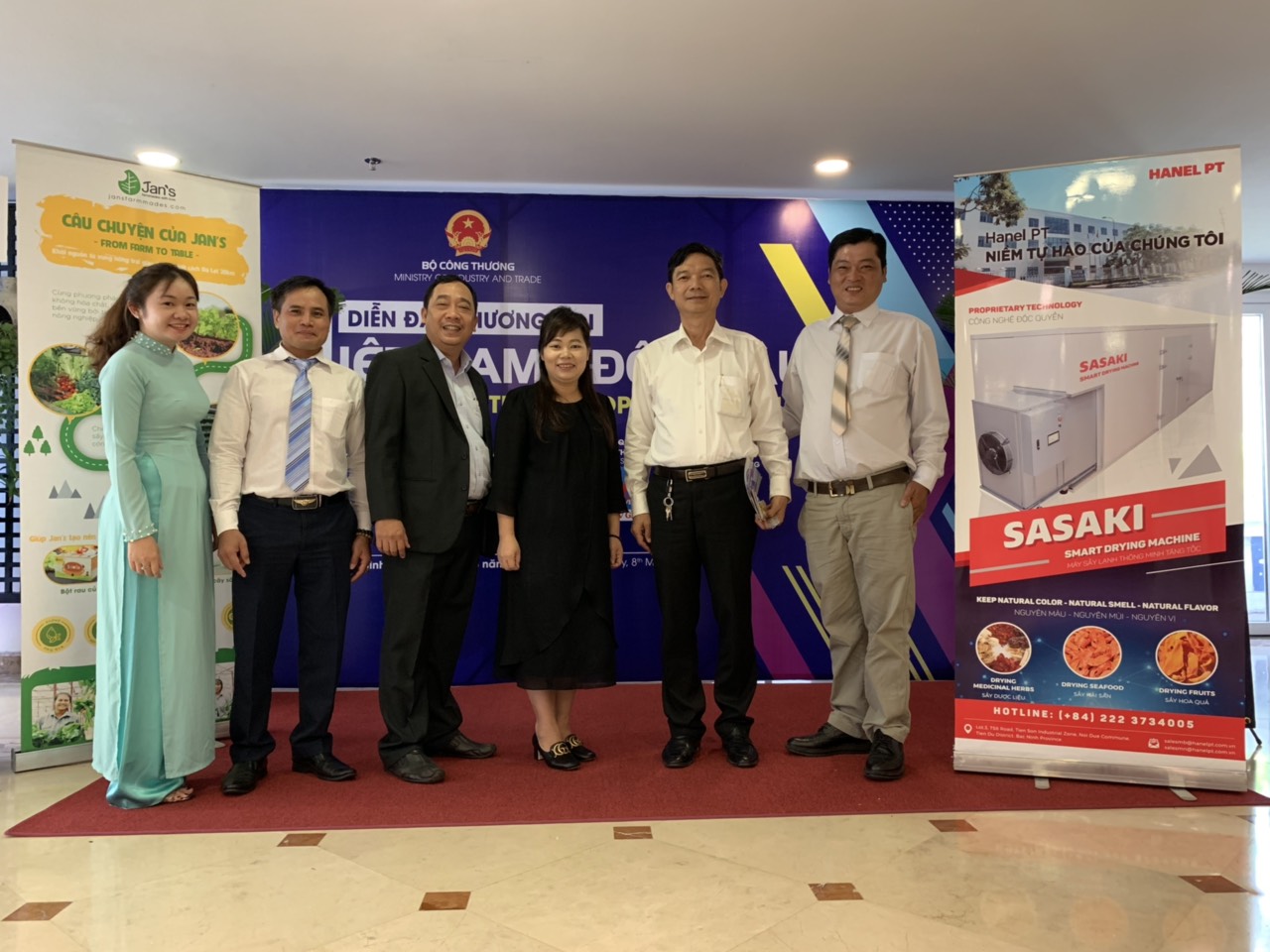 (Taking photos to celebrate the introduction of SASAKI products)
In addition to introducing SASAKI products of the company, HanelPT also wants to find out the needs of processing agricultural, seafood and medicinal products currently on the market. In particular, in this forum, HanelPT was able to meet and exchange agricultural products with trade representatives of the Embassy of Russia, Poland, Slovakia and so on.
By actively participating in conferences and forums in Vietnam and abroad, HanelPT firmly believes that the brand of SASAKI agricultural dryer will be wide-spread not only in Vietnam but also outside Vietnam. We have a strong belief in Vietnam's agricultural economy that will be confirmed in the world.